Custom Daybed Cushions
Custom Daybed Cushions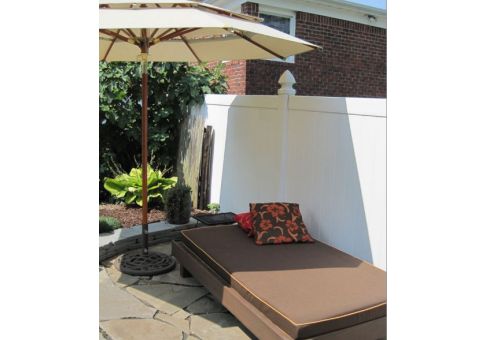 Custom daybed cushions are the ultimate in luxury indoors or out. Outdoor daybeds are ideal for sunning, reading or even napping. Whether you are creating a dream daybed near the pool or inside the home let Designer Custom Source provide your client with ultimate luxury and durability. Enter your clients dimensions to create just the right custom daybed, and then choose from hundreds of premium indoor and outdoor fabrics to ensure your daybed is an accurate reflection of your clients style Designer Custom Source offers several elite fabric brands like Sunbrella, Robert Allen and Alfresco; that are soft, luxurious and stylish.You may also choose optional welting and ties to complete the look of your custom daybed. Top off your custom daybed cushion with coordinating or matching throw pillows to create a hideaway that nobody can deny.
Does your daybed require a uniquely-shaped cushion?
If you have a daybed that is unique in shape from what we offer online, you will need to send us a template. Our experienced workroom is able to make virtually any type of cushion but we do ask that you take accurate measurements to ensure you will get the ideal custom window seat cushion for your client. At Designer Custom Source, we aim to exceed your expectations and hope you experience only the best in high quality, made in America satisfaction.
| | |
| --- | --- |
| Your key to designer privileges... | |