Custom Outdoor Drapes
Custom Outdoor Draperies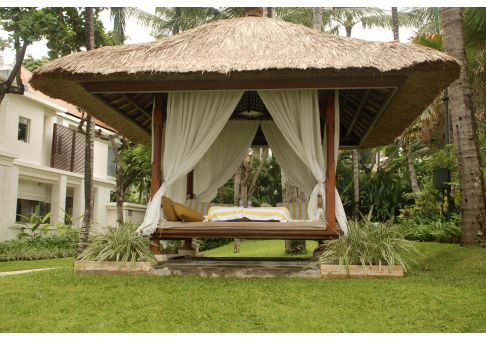 Add style and drama to any outdoor living space with custom outdoor drapes from Designer Custom Source. Outdoor drapes help define space, block harsh sunlight and add a finishing touch to the overall design that your client's looking for.
Designer Custom Source offers amazing high performance outdoor fabrics to fit your clients outdoor drapery applications. Fabrics such as Sunbrella and Outdura are durable, stunning, and soft to the touch textiles that come with a 5 year warranty against fading.
We can customize your outdoor drapes to fit any pergola, porch and outdoor room. Not only are these fabrics fade resistant but they are very easy to clean. Simply add a mild soap and water mixture to wipe off any stains. We offer 3 types of outdoor drapes: grommet, tab top and rod pocket. With hundreds of outdoor fabrics to select from, we guarantee you will find exactly what you need to satisfy your client.