Custom Patio Umbrellas
Custom Patio Umbrellas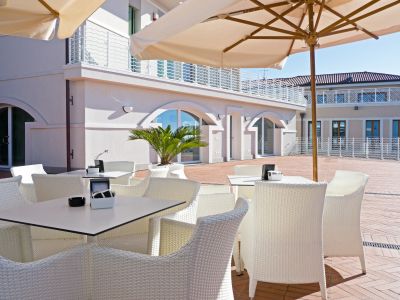 Patio umbrellas are delightful and great multifunctional umbrellas. These can add whimsy and ambiance to any outdoor living area. Our 7.5 Commercial Aluminum Patio Umbrella with fiberglass ribs and crank can be set to block the harsh sunlight as the sun moves from morning to evening. These are similar to the beach umbrella with its hanging valances.Our custom patio umbrellas are unique because you get to select the fabric color you want for each panel, and you can also customize these with a logo of your choice for commercial applications.
All of our umbrellas come with a choice of awning or furniture grade fabric. Sunbrella comes in a wide array of awning grade colors which all come with a 10 year manufacturer warranty against fading. Our Sunbrella and Outdura furniture grade fabrics have a soft hand and come with a 5 year manufacturer warranty against fading which provides long lasting vibrancy.
Let Designer Custom Source exceed your expectations with our high-end custom patio umbrellas, a true investment that will last many years to come.